Digital editions of the BTM print magazine can still be accessed by clicking the image below or by visiting digitaleditions.bowlingthismonth.com.
To access the digital editions archive, you will need to supply your subscriber name and subscriber number as they appeared on the front cover of your magazines.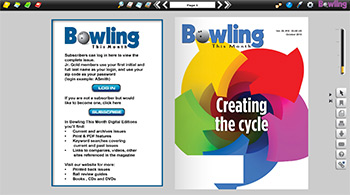 A Note to New Bowling This Month Online Subscribers
The above digital editions archive is an old system that was associated to the old Bowling This Month print magazine. It is a completely separate system from the new Bowling This Month website and it requires a completely separate login account that is not automatically created when you subscribe. If you are a new subscriber to Bowling This Month and you would like to view the old archive, please contact us and we will manually setup an account for you.