Article Contents
1.

After the tour season, do you find it beneficial to take any breaks or time away...

1.1.

Lynda Barnes

1.2.

Lindsay Boomershine

2.

While you are not in the tour season, do you change your training regimen or the...

2.1.

Lynda Barnes

2.2.

Lindsay Boomershine

3.

Walk us through your most challenging or disappointing PWBA event this season. Looking...

3.1.

Lynda Barnes

3.2.

Lindsay Boomershine

4.

Closing thoughts
Note: This article is only available to Bowling This Month subscribers.
With the PWBA Tour recently wrapping up its 2016 season, I thought now would be a nice time to look ahead to the PWBA's off-season.  For many of the years in the recent past, the women pros didn't have a set season. But, now that women's pro bowling is back, I'm interested in learning what the ladies are planning to best prepare themselves for the 2017 season.
To gather some insights on this, I've asked two top PWBA players about how they approach the off-season, what reflections they have from the 2016 season, and what their plans are to prepare for next season. Their answers give a lot of insight into what it takes to stay competitive at the elite level and I think we can all learn a lot from their experience.
Editor's note: The format of the PWBA Round Table column consists of posing questions submitted by readers to several top PWBA bowlers and having them respond in "round-robin" style.
About Lynda Barnes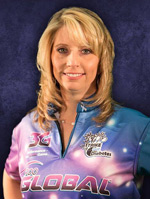 I'm sure most of you reading this article already know Lynda, as she's been one of the world's best for many years. She has been on Team USA for 12 years, she won two PWBA titles in 1998 and 1999, and she is the champion of the 2008 USBC Queens. Along with the Queens in 2008, Lynda won gold in the Team event, silver in Trios, and bronze in Singles at the Pan American Confederation Women's Championships. Prior to that, she has won 14 gold medals, eight silver medals, and eight bronze medals in other events representing Team USA. Lynda is also a seven-time USBC Women's Championships titlist. The list of accomplishments and awards Lynda has acquired over the years is endless, but she doesn't plan on stopping any time soon. She has continued to bowl on the women's tour the last two seasons and is working hard on the lanes to stay on top as one of the greatest to ever compete.
About Lindsay Boomershine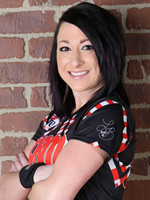 Lindsay is a former collegiate standout from the University of Nebraska where she was a four-time NTCA All-American, 2005-06 NTCA Player of the Year, 2004-05 NTCA Rookie of the Year, and member of the 2005 NCAA national championship team for the Huskers. Lindsay is also a three-time USBC Women's Championships titlist (2012 Scratch All-Events, 2012 Scratch Doubles, 2012 Diamond Doubles). She has competed on the PWBA Tour the last two tour seasons and made a TV appearance in the finals of the PWBA St.Petersburg-Clearwater Open in July 2016. Lindsay will definitely be a player to watch as the PWBA Tour picks back up in the 2017 season.
After the tour season, do you find it beneficial to take any breaks or time away from bowling?
Lynda Barnes
I took a couple of weeks off of competition, but I still bowled. I tried to put to use the notes I had made during the tour season, but I gave myself a mental break. I definitely needed more than a moment to be disappointed on how the tour went and my less than mediocre performance.
I also worked with coach Mark Baker the first chance I got because I knew there were some physical game issues ...